As you may have learned from reading our various school highlights these past few months on the blog, each of our 10 Pine Village locations have their own unique community feel and make up a welcoming "home away from home" for our staff, teachers, families and children. We are so proud of each and every one of our schools! Our South End school was the first one which was fully designed and built by Pine Village which means we took time and thought to create the space it is today! The space is filled with natural light with an open, airy feel. Located at 700 Harrison Ave., it is four blocks down from Boston Medical Center. Read on to learn more from our South End Director, Cynthia Henriquez: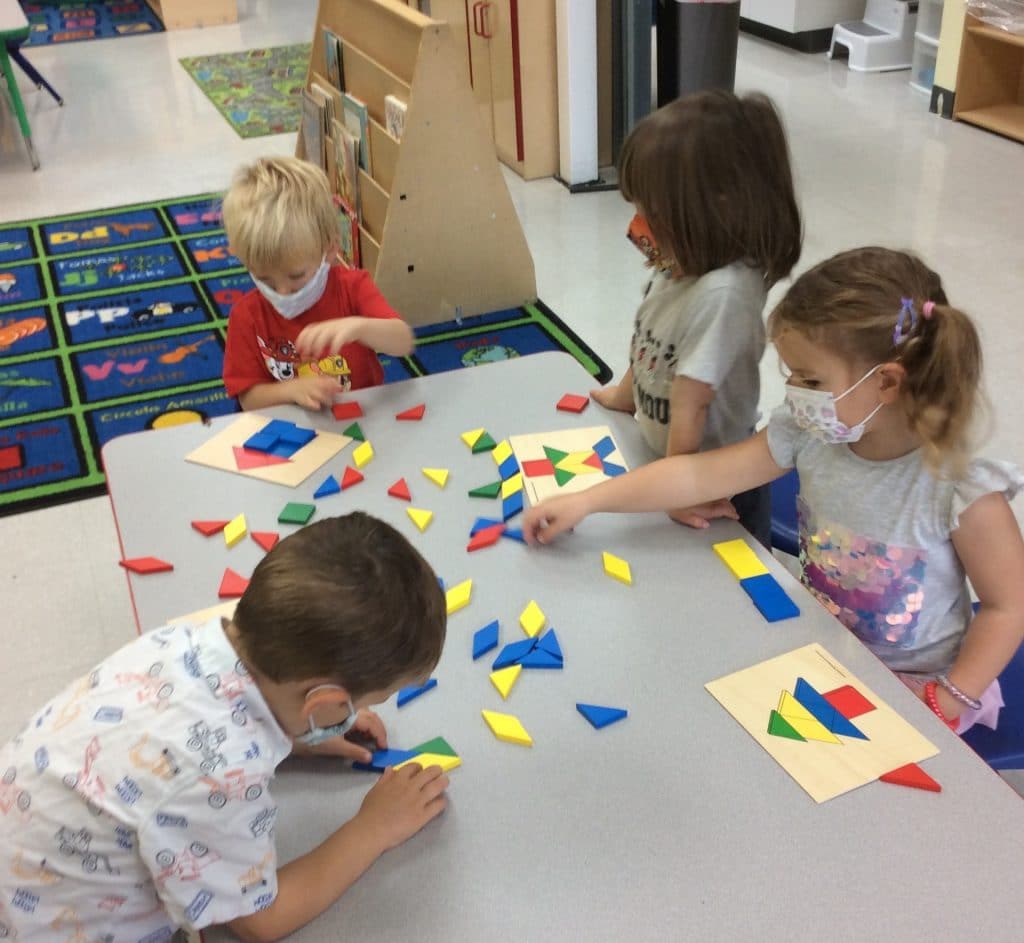 Tell us a little bit about yourself!
My name is Cynthia Henriquez, I am originally from Cuidad Obregon in Mexico. I've called Boston my home since 1998 and I have been with Pine Village since 2011. Like most in this professional field, I am passionate about early education and the importance of high-quality education for our young children. I first started with Pine Village as a teacher, working with toddlers and preschoolers in the Kendall Square location and eventually moved on to become the Director here in the South End Location in 2017.
Being Director here at Pine Village is a very rewarding opportunity to be able to work with so many great teachers and children who come to the school every day and consider the school their second home. Working with children is a very special job and they fill my day with joy every day. I have never wanted to work anywhere else and feel very fortunate to have been able to do so for all these years. I look forward every year to that start of our new school year!
What makes the South End school location special?
The South End Pine Village school is very special, not only because many of the families enrolled are from within the community, but also for its centric location and diverse restaurants, library, and parks. The kids love taking walks around the neighborhood and they have become small celebrities in their walks as they are greeted when they are out. The parks in the area are catered to kids and designed for many age groups, making them more fun for them to enjoy. They are clean and provide a secure environment for the children to enjoy. In fact, many are so beautiful that there have been a number of movies filmed nearby.
Tell us a little bit about a typical day at Pine Village South End!
A typical day in the life of a Pine Village student is filled with many activities, starting with our morning tradition of healthy fruit snack, what we call as our "friendship fruit". They we proceed to start the different activities for their day, which can be arts and craft, story time, music, dancing, or doing a science activity. A day at Pine Village is filled with fun mixed in with a lot of learning.
What are the kids favorite activities in class?
The kids really enjoy arts and craft activities. This is the time when they are free to express themselves with painting, cutting, and using their creative minds to translate into art. Sensory activities are always a lot of fun, as they are able to express themselves by making a big mess! The bigger the mess, the more excitement it brings to them. Storytime is also a fun activity, as the kids are allowed to play characters and listen to their favorite stories.
Every year we typically hold our Science Fair, which is a very big event, and the kids work very hard to impress not only their friends, but most importantly their family. We will also have our imagination parade throughout the community where the kids dress up in their favorite customs.
What are some of your favorite South End Spots?
Aside from the beautiful views, there are a lot of entertainment options for people to enjoy throughout the neighborhood. Two of my favorites' restaurants, El Toro and El Centro, are also within walking distance to the school. On more than one occasion I have bumped into some of the children and their families walking by as I have sat outside enjoying lunch on the weekends or evenings. There are so many different food options in the area and with outdoor seating, making this a very family/community environment.