PVP Newton Director Kelly Cisneros grew up in the small town of Barranquilla, on the coast of Colombia. Her experiences as a child and into early adulthood inspired her dream of giving back to the children of her home country.

"It's not how much we give but how much love we put into giving."
– Mother Teresa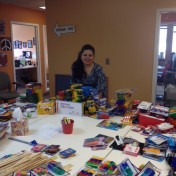 Unlike the winters here—especially this one!—where I grew up, the temperature was 90 degrees all year long. Winter meant that we got rain. Growing up there was a lot of fun. As a child, I spent most of every day outside playing with friends. And although the custom is to drink coffee and milk as early as two-years-old, you can burn out all that energy thanks to the weather and all of the playing around.
As is the norm in Colombia, I lived with my parents until I was 24. When they moved to Ibague (the capital of Tolima "department," which is one of the 32 departments that make up the Republic of Colombia) with my older sister, I stayed working and finishing up school before moving to the U.S.
Two years ago I started a project that was always a dream for me: to help children in need. It was one of those things that you always want to do but that always fell through the cracks. I have never been to the town of Tierra Adentro, which is two hours away from Ibague—or, rather, four hours away, due to the horrible conditions of the roads. But it is so much like my hometown of Barranquilla—like hundreds of other towns in Colombia—and I remember what it was like for the children not to have the supplies they need to go to school.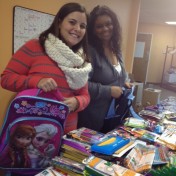 One day I asked a person who is committed to help  the town of Tierra Adentro but has no means, to send me some picture of the kids and the list of kids that need school supplies. When I got the list, my heart was broken. They were over 300 names with the age, grade and shoe sizes. And that day I said, "I will start right now. I am not sure how, but I am going to do it." I mentioned the project in one of our weekly Directors meetings, but with some many things in the agenda, I thought it was a forgotten project. And then two days later, Brid called me to learn more about the project and she said Pine Village would help. I was in tears. It was the miracle the children of Tierra Adentro were waiting for.
The first year was a success and we collected 82 backpacks as well as clothing for all the kids. In this second year, we collected 50 backpacks with school supplies and more supplies for an additional 50 children. My parents will be bringing them to the children soon. And I can't wait to see pictures of those little faces when they get the supplies.
This is my dream come true and I am so grateful to everyone who has helped. These donations are helping the next generation of children in Colombia to have a better Education.
Gracias.