THANK YOU to all of our families for voting for Pine Village Preschool as a 2018 Boston Parents Paper Family Favorites in 6 categories!!!!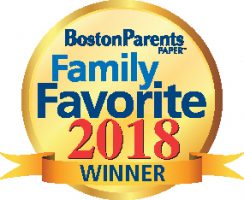 Pine Village Preschool has won in the following categories:
Preschools: Bilingual Preschools

Child Care: Child Care Facilities

Classes and Enrichment Programs: Foreign Language Classes and Immersion Programs

Camps: Foreign Language and Cultural Immersion Summer Camps
And, we've also placed in the Top 5 for the following categories:
Preschools: Large Preschools (31 or more)

Camps: Preschool Age Summer Camps
We look forward to many many more years with all of our amazing families and children!!