The Kendall Square neighborhood has experienced lots of growth in the past few years, making this formerly corporate area a hidden gem. Pine Village is a short walk from the Kendall Square T station, as well as many delicious restaurants and places for families to explore. In winter there is an outdoor ice skating rink right next door, and our proximity to the Charles River means there are lots of outdoor parks that can be enjoyed year round.
Here's a few of our favorite sports around the area:
Toscanini's Ice Cream
Around the corner from MIT, Toscanini's makes some of the most delicious ice creams. With quirky flavors like bourbon-gingersnap and brown butter/brownie, kids and adults will all enjoy their treats quite a bit! https://www.tosci.com/
MIT Museum
The MIT Museum is a great spot for families interested in science and engineering. A bit quieter than the Museum of Science, MIT focuses on all things STEAM (Science, Technology, Engineering, Art and Math). This spot is especially great for elementary and older kids! ttps://mitmuseum.mit.edu/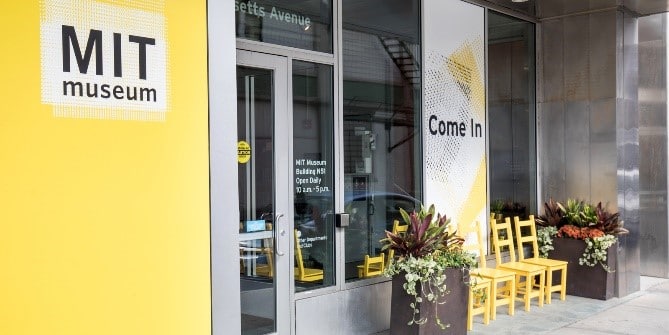 Area Four
What started as a modern take on pizza has expanded into three Kendall square locations. Their original restaurant is a great spot for pizza with options to please adults and kits. Or, their A4 Café is a quick place to grab some coffee or breakfast. What the adults may enjoy for a fun night out is their A4Cade, a collab with Roxy's Grilled Cheese featuring a 21+ speakeasy-style arcade bar. A4 is closer to Central Square, but still definitely worth checking out! https://www.areafour.com/
Explore the Charles River
Kendall Square cradles both Boston and Cambridge, alongside the beautiful Charles River! Make sure to walk or bike on the scenic Charles River Bike Path, which runs for miles on the Cambridge side. You can rent Paddle Boats on the river, which kids and parents will both enjoy. Another fun excursion is taking a sightseeing cruise with the Charles Riverboat Company– perfect for either a parents night out, or a fun day with kids!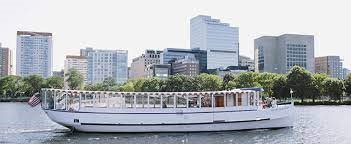 Kendall Square Ice Rink
From mid-December through mid-March, be sure to check out this nice neighborhood rink for kids to test out their ice skating skills. It's a great way to spend a chilly winter afternoon and enjoy the fresh air! https://www.skatekendall.com/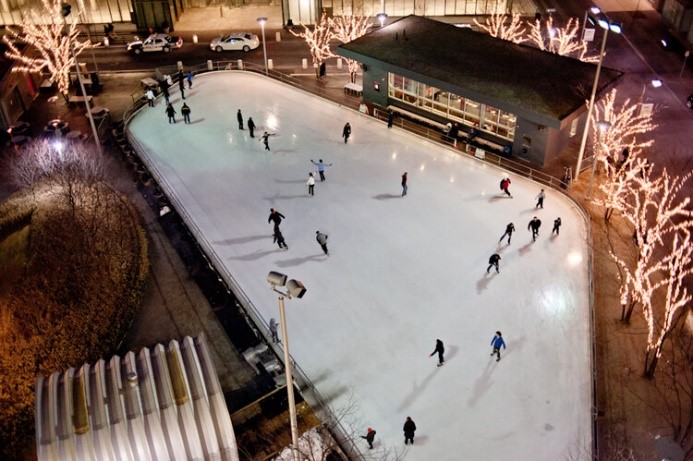 Kendall Square Rooftop Garden
A secret garden on top of a parking garage? Yep, Kendall Square has it! Now more well known, you can stop by to check out this gorgeous garden amidst the city filled with tulips, roses and trees. Pre-pandemic they would hold fitness classes and events, and it's always an unexpected treat when you find it for the first time!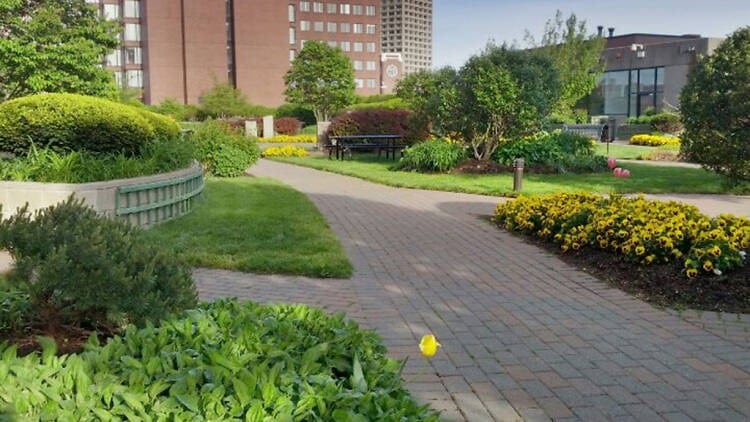 Along with these activities, there are plenty of restaurants around the area that our families enjoy exploring including Za, Mamalehs, Clover Food Lab, bGood and Tatte Bakery!
What else would you add to our list of neighborhood favorites?