Another installment of our school highlight, we're looking at our Needham location which has been around since 2010 and spoke with the Director, Lucy Codoceo. With large, light-filled rooms, this facility also has an open and airy toddler space for our kids to run around and play. Conveniently located on the Newton/Needham border, our Needham school is just off Highland Ave and Rte. 95. We are a short walk from the beautiful Charles River Walk and have our own on-site playground right outside the front door.
Read on to hear more about what makes this school so special from the Director, Lucy: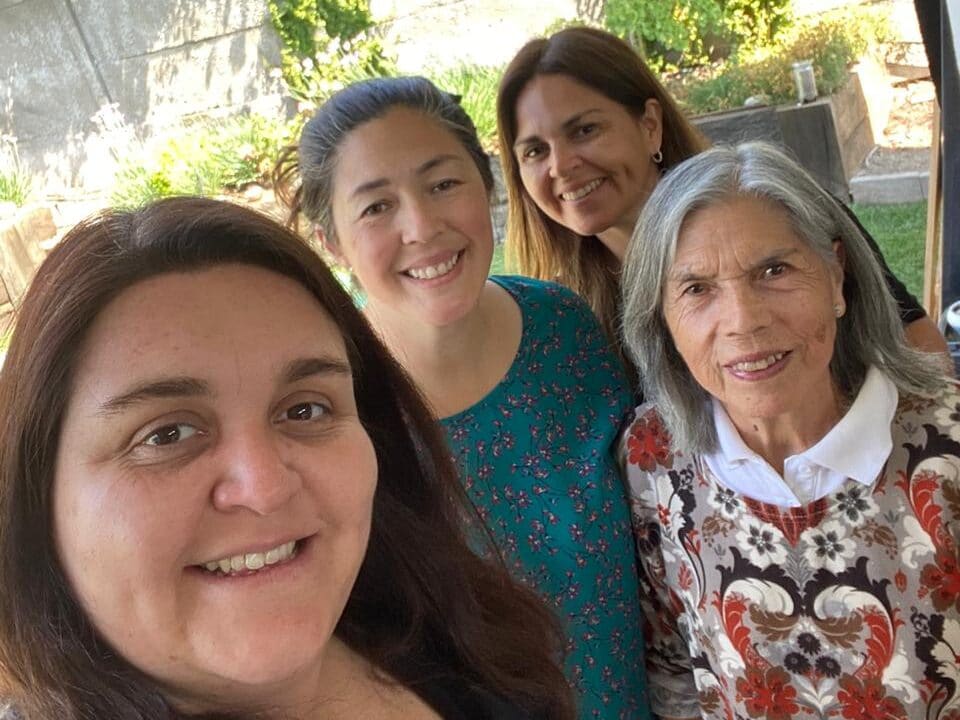 Meet the Pine Village Preschool Needham Director!
Hello All, my name is Lucy Codoceo and I was born and raised in Antofagasta Chile, all the way back to high school I started working with kids, this initial experience led me on the path to study Educacion Parvularia (Early Childhood Education) at the Universidad De Antofagasta. Since graduating as an Early Childhood Educator I have been in field for 17 years. I came to the US in 2010 to follow my dreams and live and work in the United States. Pine Village granted me the opportunity in 2013 as one of the Toddler Teachers, then in 2015 I started to teach preschool. Teaching is my whole life, I even worked in the Saturday program at Pine Village for almost 4 years. I worked with amazing teachers from Pine Village and it has been a wonderful opportunity to teach and get to know all different kind of children.
Working with kids is an amazing experience. Knowing that you as an educator are helping them grow and be a crucial part of their life's development is one of the most beautiful and magical feelings. In 2019, I became the director of the Pine Village Needham location, now almost two years, it has so far been a great adventure and learning experience, and feel I have grown as a person and as an educator.
What makes the Needham school location special?
I would say that what makes Needham so special is that we have great community. This school is like a family, children have the opportunity to grow from toddler level to pre-kindergarten. A lot of our children have had their siblings graduate from our school, we have families that have been with us for generations. I would like to mention the amazing, dedicated, caring and creative teachers that we have here in Needham, which makes it the best part about this location.
How has the school thrived during the pandemic?
What helps us thrive, despite the challenges of the pandemic, was the strong community cooperation and great teamwork to keep everybody happy and healthy. We work as a big family with teachers and parents all helping each other achieve a common cause. I had my own challenges having borders close on me while I stayed in Chile, I had to work remotely during the lockdowns and would like to personally give thanks, for support, the parents, teachers and the administrative staff at Pine Village.
What does a typical day at Pine Village Needham look like?
Here in Needham, our day starts for our preschoolers at the playground, here, children can start their day enjoying the weather and playing with their friends. Meanwhile, toddlers are inside playing with blocks, toy cars and listening to music with their educators. One of our favorite rituals is the "Friendship Fruit", teachers and kids recite a poem and then they enjoy "La Fruta", this is makes it a perfect opportunity to learn the vocabulary, math and colors among other things. We also do circle time, this gives children the opportunity to learn how to be patient and wait their turn to speak. The activity encourages them to listen to their friends/teachers and learn something new. Teachers also love to do open ended and sensory activities, playing with numbers and shapes. Projects time is a huge part of our daily routine.
Our location features our own playground. Weather permitted, we enjoy spending time outside in the playground, the green space or going for a walk around the neighborhood. After all these fun and exciting activities, the kids have lunch and are ready to rest from 1 pm to 3 pm. After nap, they have snack time. The 3:30pm children are ready to go home and our 5:30pm children get ready to go to the playground or do an fun indoor activity for the remainder of the day.
What are the kids favorite activities in class?
Without a doubt sensory activities, they enjoy the process of mixing materials and are eager to answer the question "what do you think is going to happen?" They have fun playing with slime, sensory sand, shaving cream, Oobleck Etc. They also enjoy doing outside activities like completing an obstacle course, reading a book, painting, exploring and playing with the snow.
What are some of recent projects that the kids have been working on?
Our favorite event is Gallery Night, every year we have the opportunity to transform the school into an Art Gallery and the children show to their families their creativity using different techniques, showing off their painting sculptures, watercolors paintings and design. Due to COVID we had to change the setting but in previous years we did the gallery indoors, for 2021 we worked as a team to create a wonderful and safe art show experience, we hosted it outside, we did have had a little scare with the weather but we pulled it off. The families were happy to have the opportunity to see and be a part again to our favorite event. Pictures were taken and can be seen.
What are you most looking forward to in the coming months?
I am looking forward to starting a new adventure the newly enrolled and current families. We are so happy that we are opening again our Toddler 1 classroom. Having the school with more children under our care is vital to us but also important to build a strong relationship with the children as they move up their grades. It is really important to us, to keep everybody healthy, safe and happy. We will do our best to maintain and better the challenging task of keeping everyone safe and healthy during these uncertain times.
Tell us about your summer program!
This year for our summer program, we are working on the kids social and emotional skills, learning how to recognize and manage their emotions, being aware of their environment and being kind. We will keep doing social emotional activities, during the school year we also focus on math, science, language, health education. With summer camp we have a water play days and teamwork activities outside, we make more use of our green space and our playground.
Do you have a favorite neighborhood spot nearby?
Our favorite spot is "el Bosque" this is a trail like path close to the school. The teachers and children love to go for a walk here, enjoy the different seasons, pick leaves, explore, do scavenger hunt etc. You can see our adventures in the pictures bellow.