We are so happy to be introducing the Kidco Kitchen program to our Pine Village Boston locations! As an additional offering to our families, the Kidco Kitchen provides our centers with made from scratch hot lunches, yummy snacks, milk, fresh fruit and vegetables daily. We are happy to offer in-house kitchens in our following locations: Brighton, Porter Sq, Kendall, JPR & West Newton. And, coming soon: Brookline & South End!
The Kidco Kitchen is founded on a fresh, from-scratch philosophy, building children with healthy bodies and minds. Our food contains no additives, preservatives, artificial flavors or colors! Our menus are created by Chef Lisa, who is a nutrition graduate from George Brown College, are cooked by our Chefs and approved by kids! We are proud to serve a range of ethnically diverse foods, with a variety of flavors, textures and colors, to help children expand their palette and food choices at a young age. Every week the children enjoy a fish and vegetarian meal, to ensure they are receiving all the essential vitamins and minerals they need to grow.
Our menu changes with each season so that we can promote and benefit from the local produce that each new season brings. We understand the importance and complexities of your little ones allergies and intolerances and ensure that they receive a substitution of equal nutritional value! Your children's safety is of the utmost importance to us and we have created an environment to reduce any allergen exposure.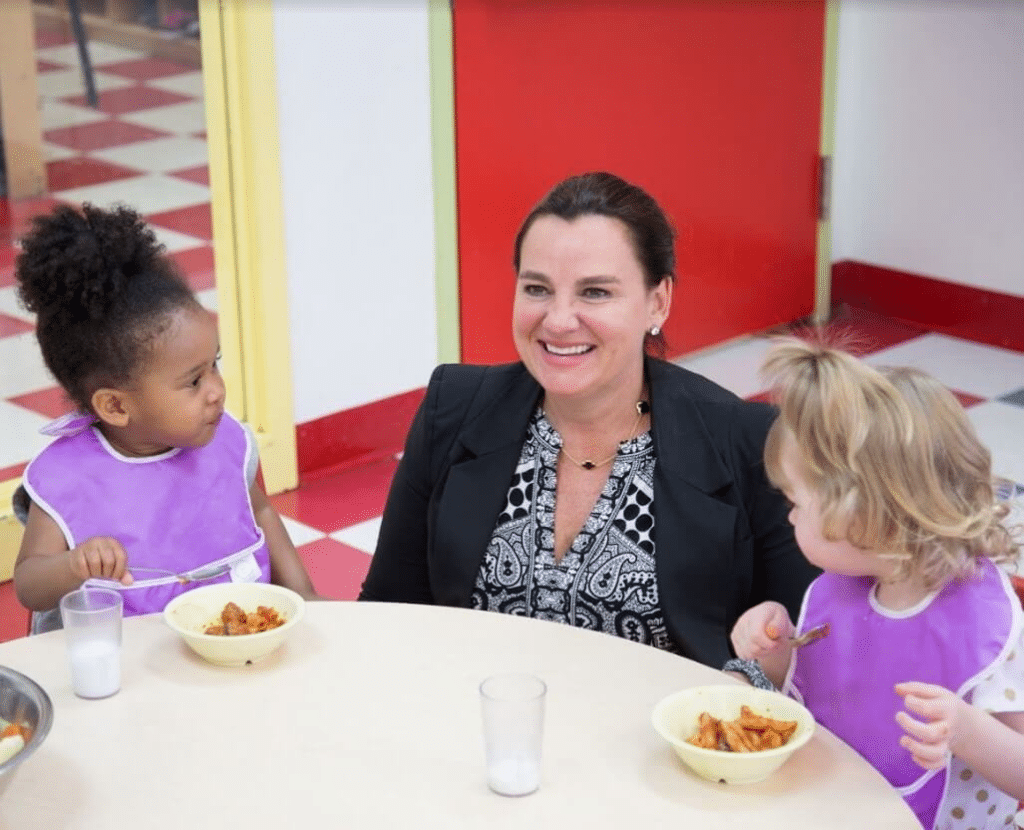 The Kidco Kitchen uses a family style dining philosophy which improves children's fine motor skills, promotes pride in the food they are eating, and encourages sharing healthy, nutritious meals together.
Learn more about the Kidco food philosophy here. View the menu at Pine Village Preschool here.