The Pine Village Preschool philosophy of educating children encourages a child's natural active learning orientation.
---
Our Programs
Pine Village Preschool lives its mission through guided and unstructured play and exploration. Throughout each day, educators allow students to choose their own play, own responsibility in their problem solving, and control their own learning.  Educators serve as facilitators for implementing an emergent curriculum that grows out of their students' interests. Self-initiated active learning is an exciting and powerful experience for children, who often are subject to the direction of others. Through this type of learning, Pine Village Preschool students gain both valuable collaborative problem-solving and communication skills, plus a sense of self-confidence and self-reliance not often demonstrated by children at this stage of development.
Educational Philosophy/
Filosofía Educacional
Each day of a child's life at Pine Village Preschool is an opportunity for new experiences and new discoveries.  Confidence and empowerment allow children to gain a true understanding of their environment and ultimately, the real world around them.  The Pine Village Preschool experience prepares children to be critical thinkers, confident learners, and true friends.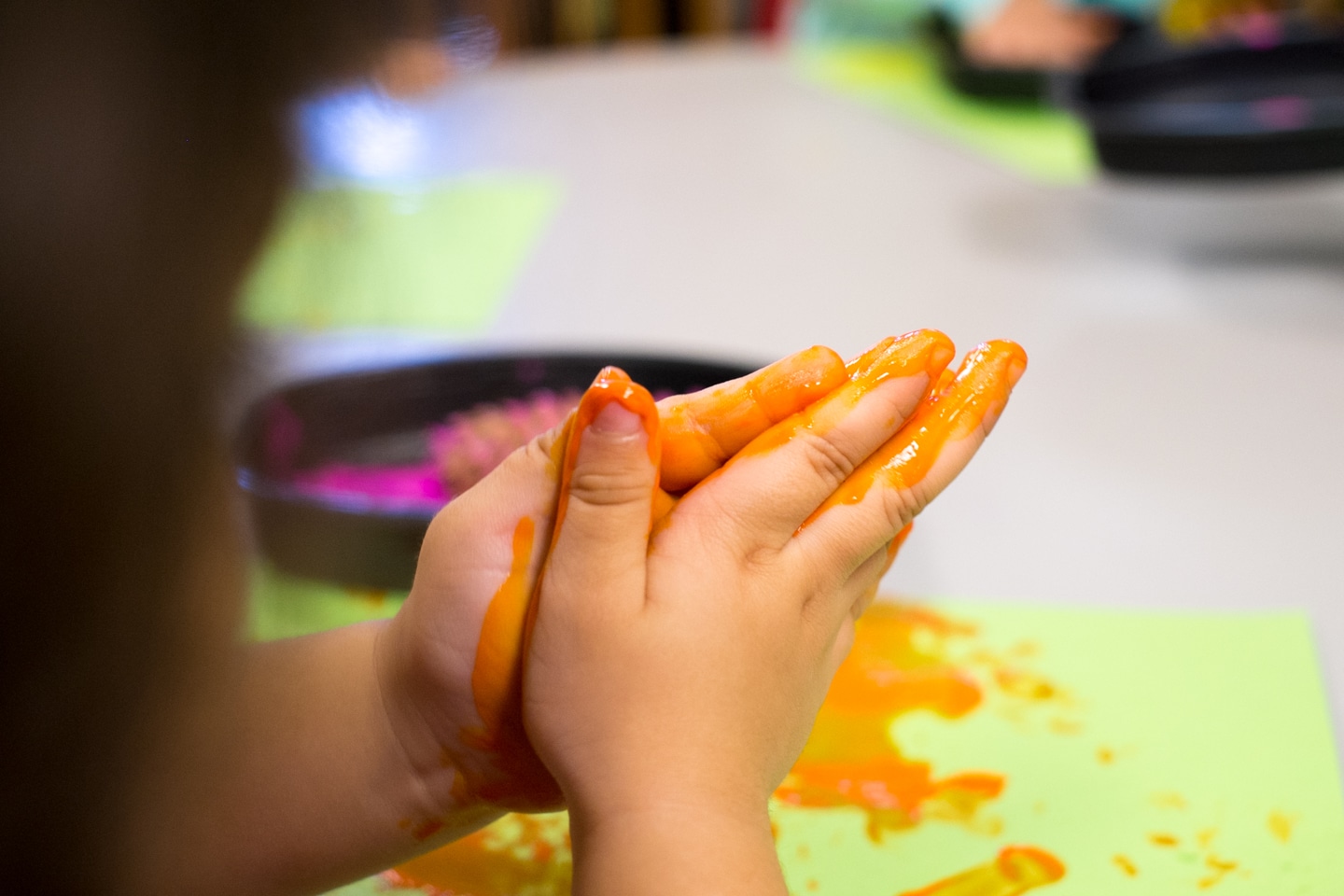 Knowing that play is children's work, we make sure to provide a safe, warm and loving environment that is enriched with opportunities for discovery and learning.  Our preschool classrooms are designed to meet the individual needs of each child through self-directed play and teacher led activities.  We believe that strong relationships between community, parents, children, and teachers are essential to a positive learning experience for all children.  We encourage parent participation in our school and within all our learning experiences.
Everything we do is based on the belief that each child is unique and there is not a "one size fits all" approach to what we do. The key element in helping a child develop to the fullest of their capabilities lies in discovering who they are. When we have knowledge of who the child is, what their personality is, then we have the tools we need to help that child grow each and every day. There is never a need to "change" who the child is, just simply a need to know who they really are, and how we can help them achieve their true potential.
We provide the classroom structure to allow for children to advance at their own developmental pace.  Our schools are equipped with classrooms designed for four years of attendance, which allows us the flexibility to place children in a classroom where we will best meet their needs and where each child will benefit most. (Note: although the age ranges shown below are typical, placement is based on the individual child and therefore occasionally falls outside of those ranges. Though not all schools have separate classrooms for each of these ranges, all developmental stages are addressed.)
Toddler 1 Classroom (for children 15 mo. – 24 mo.)
Toddler 2 Classroom (for Toddlers 24 mo. to 2 yrs 9 mo.)
Preschool 1 (for children turning 3)
Preschool 2 (for children turning 4)
PreKindergarten (for children transitioning out of preschool and heading off to elementary school)
Kindergarten (for children turning 5 by August 31)